"Wir müssen unbedingt mal was zusammen machen…" – diesen Satz sagen sich Musiker, die sich besuchen und kennenlernen. "Ja, auf jeden Fall, ich melde mich" ist dann meist die Standard-Antwort. Telefonnummern werden ausgetauscht und das war es dann meistens.
Nicht so bei Lars & Friends.
Bei Lars & Friends lernte man sich auch auf verschiedensten Gigs kennen und den Worten folgten Taten.
Alle Musiker um Lars herum waren und sind in unterschiedlichen Bands auf den Bühnen in der Republik unterwegs und wann immer Lars oder die Friends erfahren, dass auf einer Bühne Oldies der 60'er bis 80'er Jahre zelebriert werden dürfen, treffen sie sich.
Und das schon im dritten Jahrzehnt – seit es zum ersten Mal hieß: "Lars & Friends play Oldies but Goldies". Mal rein akustisch bei einer Gartenparty, mal mit großem "Besteck" elektrisch auf Stadtfestbühnen oder in Lars' Wohnzimmer im Kurpark Bad Münder.
Immer wieder gesellten sich hochkarätige "special guests" zu der Band – so unter anderen Alan Williams von den Rubettes, Gert Lange (Sänger der Hamburg Blues Band), Bluesharp-Legende Steve Baker, UKW-Sänger Peter Hubert oder 80er-Ikone Markus.
Inspiriert auch durch viele persönliche Begegnungen und Freundschaften zu Dave Dee, Harpo, Smokie, The Tremeloes, Marmelade, Sally Carr von Middle Of The Road oder Scott McKenzie ist es die Liebe zur Musik und dem Satzgesang der wohl besten Ära der Musikgeschichte, die Lars & Friends verbindet.
Und die Friends verbindet nicht nur die Musik, sondern auch echte Freundschaft.
Hier ein Auszug aus der aktuellen Setlist:
Don't Answer Me, Sharp Dressed Man, Poor Boy, In Your Letter, Have You Ever Seen The Rain, Take It Easy, Johnny B. Goode, Route 66, Where The River Flows, Tulsa Time, Lay Down Sally
Beatles-Klassiker: Nowhere Man, Get Back, Mr. Postman, All Your Loving, Let It Be, The Ballad Of John And Joko, Things We Said Today, What Goes On, Ticket To Ride, With A Little Help From My Friends
Jeder Musiker hat einen Lieblingssong aus der aktuellen Setlist von Lars & Friends: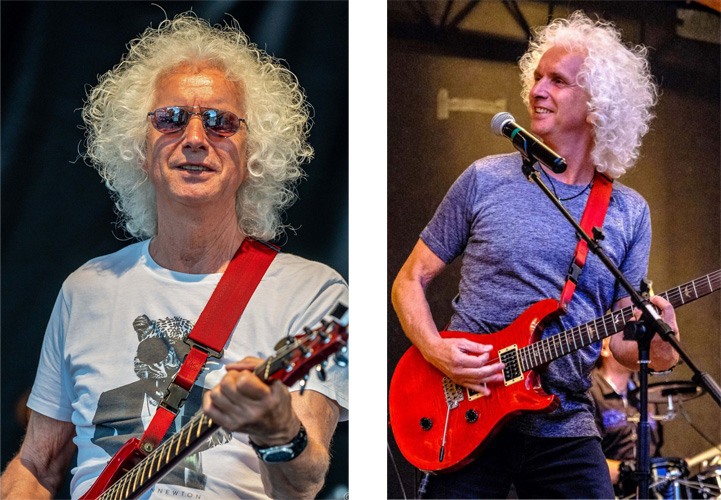 Jupp Bauer (Gitarre – Gesang)
Seit 1979 Gitarrist der legendären Beatband "The Lords"
Sharp Dressed Man
PiTTi Hecht (Percussion – Percussionist)
Aktueller Percussionist der Scorpions – u.a. Auftritte mit Santana, Bobby Kimball (Toto) u.v.a.
Where The River Flows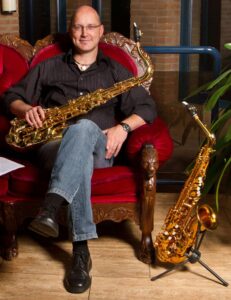 Simo Schneider (Saxofon)
Aktuell: U.a. Dire Strings (Dire Straits-Coverband), Duo Emissimo
Johnny B. Goode
Reinhard Wolters (Gitarre – Gesang)
Aktuell: SchwarzWeiß – früher u.a.: Chinese Evil, Folk
In Your Letter

Helmut Böttger (Bass – Gesang)
Ehemals Mitglied der Band "Mafia"
Lying Eyes
Rüdiger Tegtmeyer (Schlagzeug-Gesang)
Aktuell: Crossfader
Take It Easy
Manfred Bense (Schlagzeug)
Ehemals: Teens Company,SchwarzWeiß
Tulsa Time

Paul Ritchie (Keyboard-Gesang)
Verschiedene Rock-und Pop-Bands
Get Back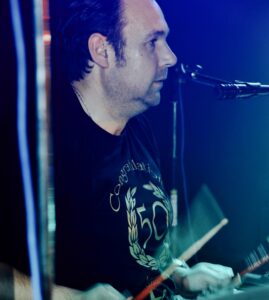 Reiner Walter (Drums)
u.a. Lousiana Red und The Blackbirds aus Minden (u.a. Gigs im Starclub HH, große Freiheit, NDR, WDR etc.)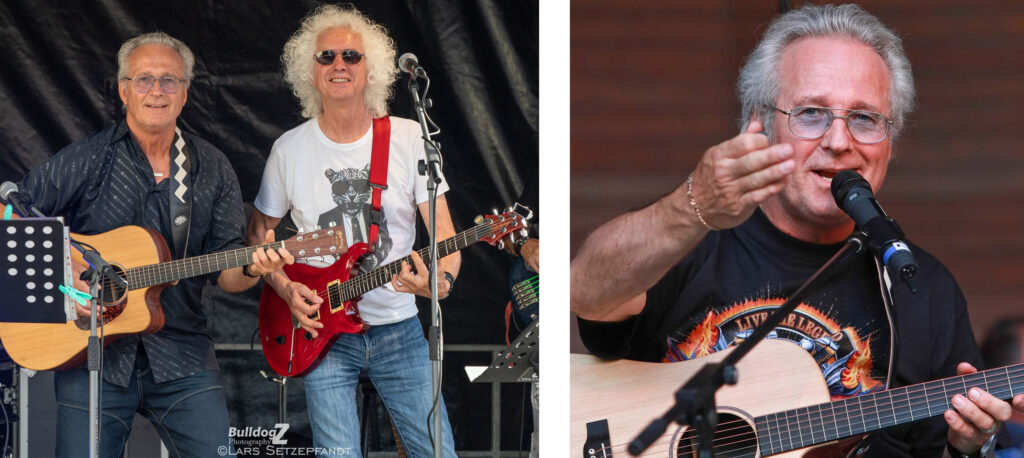 Lars Andersen (Gitarre, Mundharmonika, Gesang)
Ehemals: Folk, Chinese Evil II
Sharp Dressed Man